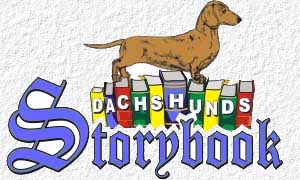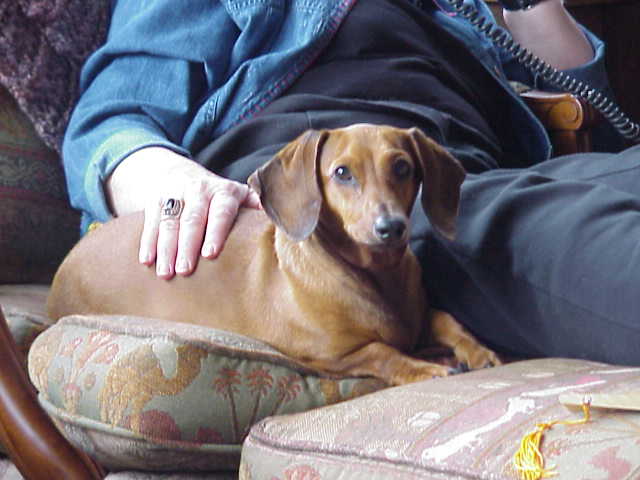 In keeping with the name of my kennel....
Once upon a time there was a dachshund who nobody loved. Her owners put her on the street in Los Angeles because she was sickly, and therefore condsidered undesireable. Five years ago, we made her a part of our family and named her "Templeton". Since then, with the help of good antibiotics and a lot of loving, we're all living happily ever after...
This little dog is like no other we have ever known. Her cleverness (she taught herself how to throw a ball with her mouth) her gentle spirit (she sleeps in bed with me) and her spunky drive to stay with us (she's had pneumonia three times and gastroenteritis twice), have really endeared her to us. Her illnesses are caused by her compromised immune system, a hereditary problem caused by indiscriminate breeding and lack of knowledge and concern about lineage and appropriate breeding.
Because of Templeton, we felt we could (and should) learn about this terrific breed and learn to create puppies without the health issues she has to live with. Before we got Stella, we studied pedigrees and lines of dogs to determine where we wanted to go in the breed. We are hopeful that with the knowledge we have acquired and our careful planning, we will create healthy puppies with great temperaments and excellent conformation, to improve this wonderful breed.