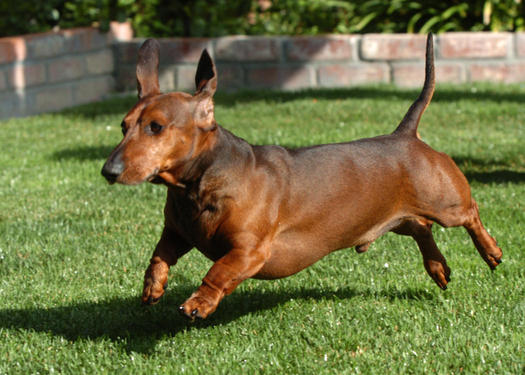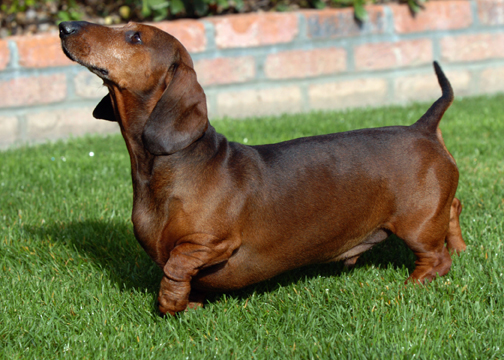 Click on any of the photos if you'd like to see larger versions of the images.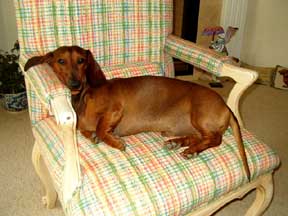 Stuart has been chosen to be depicted on a collector plate. These are the two photos which the artist used for the painting. When the plate has been crafted I will put a picture of it here as well.
Tamara Burnett, internationally known portrait artist, chose Stuart to be the subject for the dachshund she has been commissioned to paint. This work will appear on a limited edition of collector plates created by the Islandia company. It will be available for purchase in April of 2004.