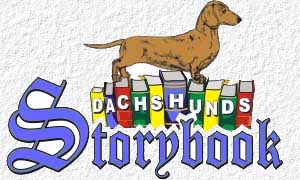 "Nona" and "Stuart"'s Litter
On August 28th, 2005 my Nona, "Dual Champion Carrdox Storybook Streganona, JE, CGC" had a litter of eight puppies , sired by my Stuart, "Dual Champion Sausage Stables Storybook" RN, CGC".
Nona became very ill following delivery and had to be spayed. The litter was reared by Stella, who functioned as wet nurse and loving mother throughout the entire process. One of these puppies is "Avery", who is currently in the ring. Please see his page.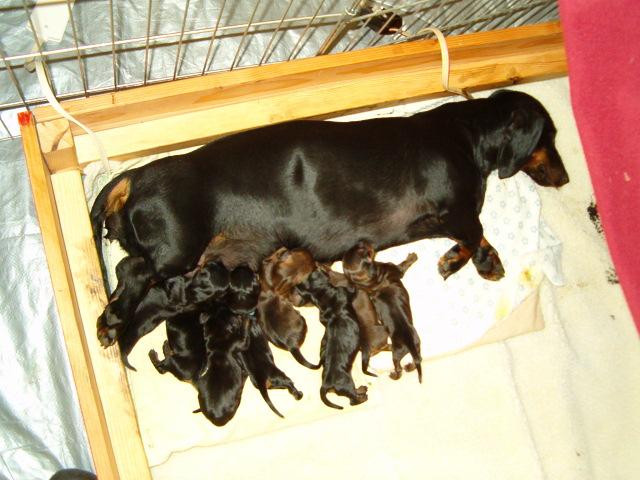 Nona and Her Babies 8/29/05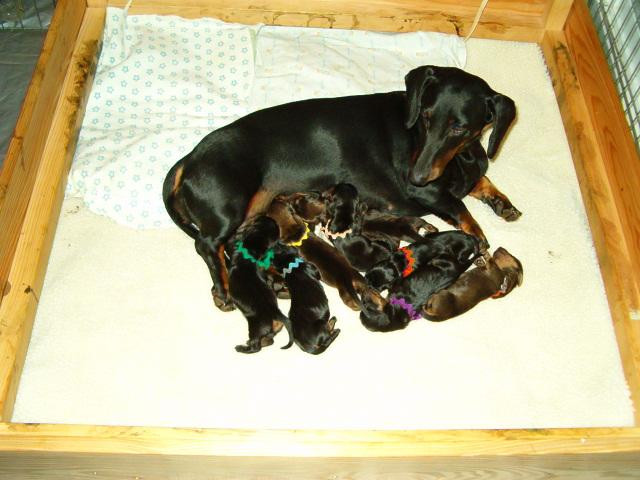 Stella Takes Control - 8/31/05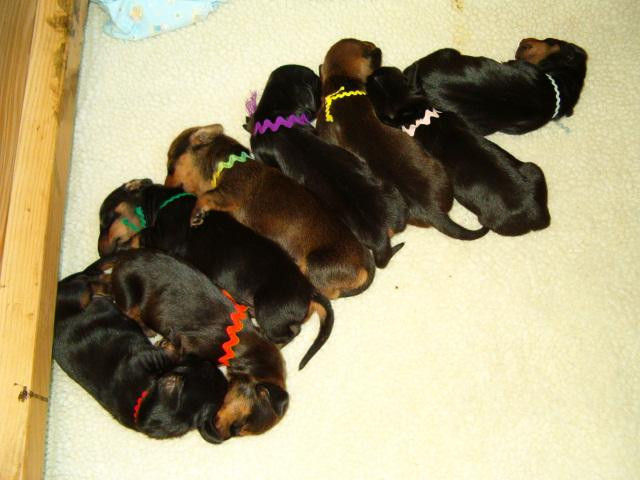 9/08/05- All in a Row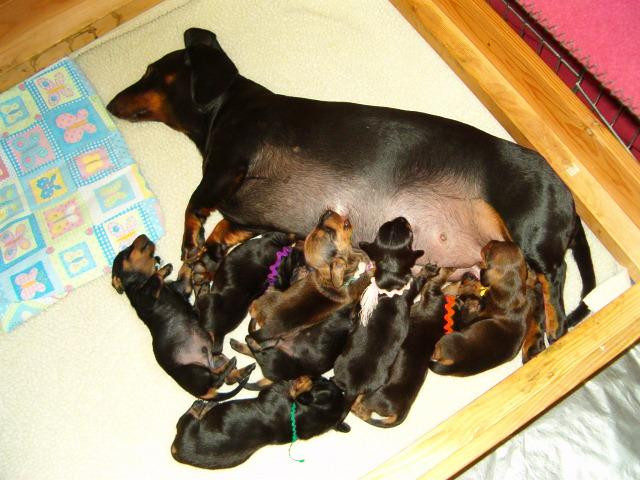 Stella takes over - 9/08/05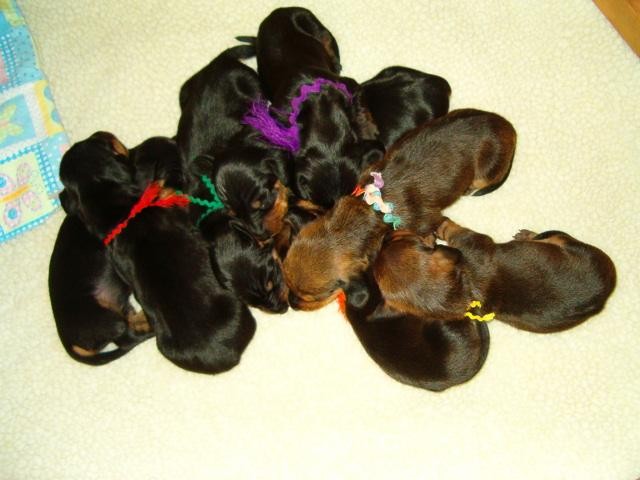 9/09/05- In A Pile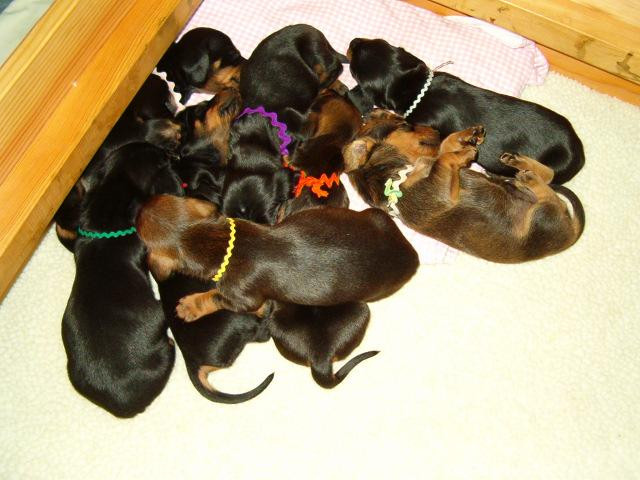 sweet babies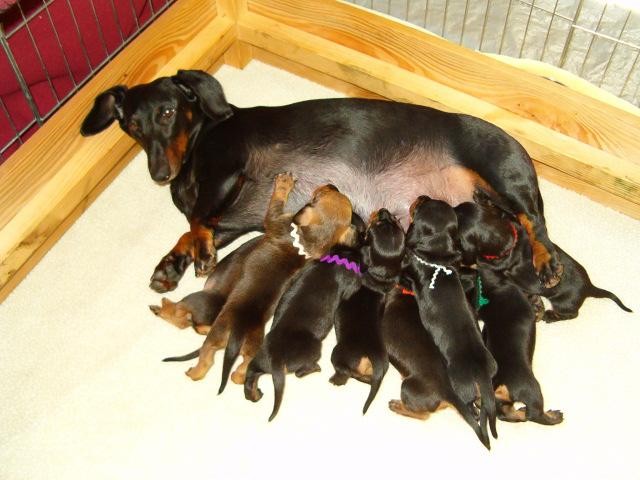 all drinking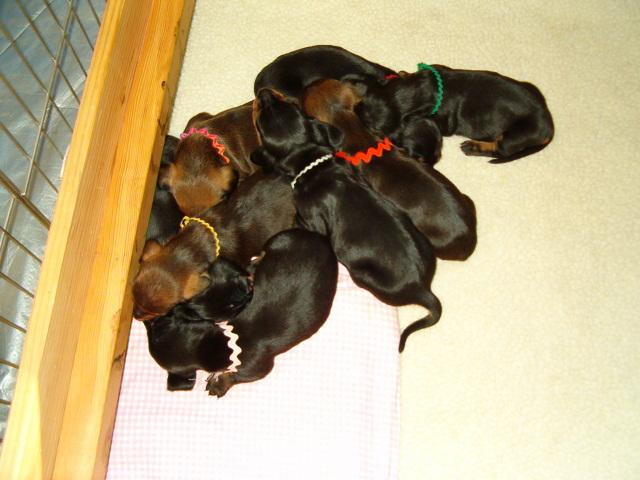 crumpled together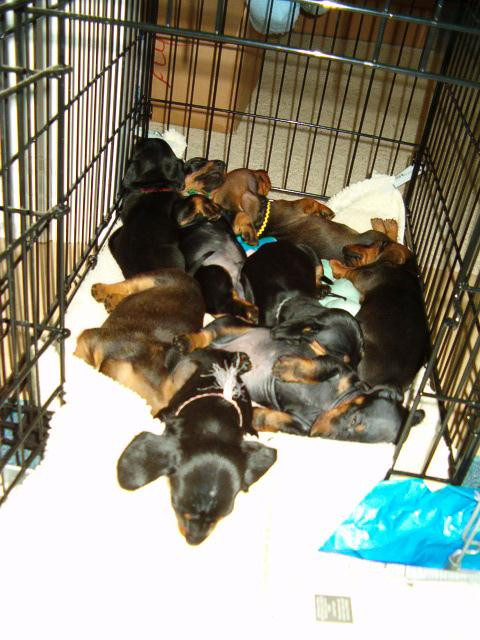 all in the crate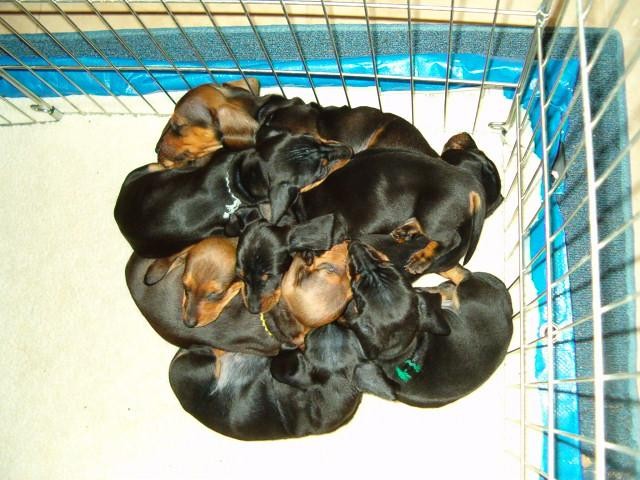 shhhhhhh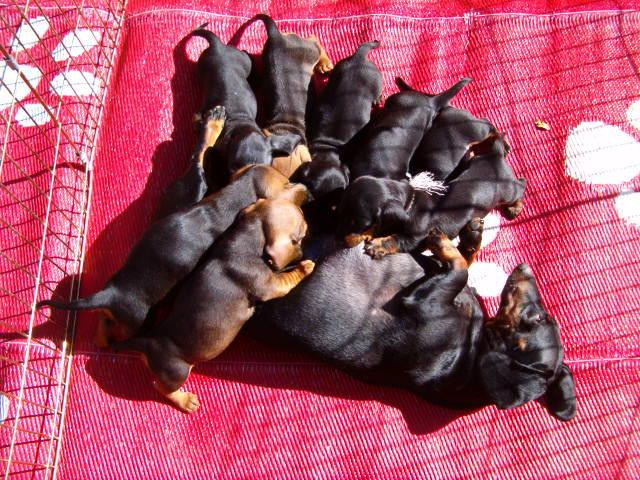 10 1 05 - in the sun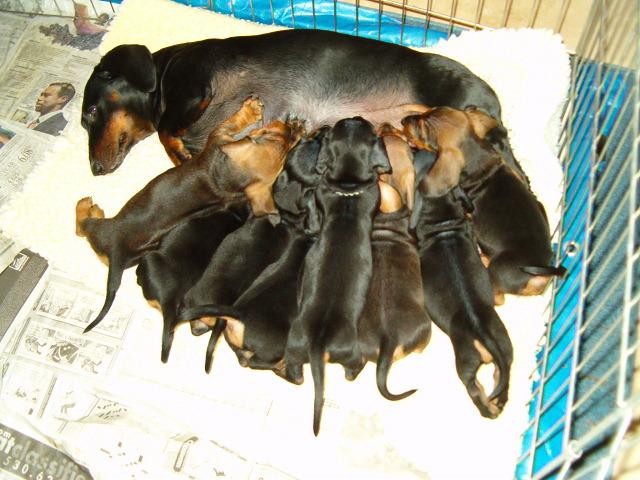 hungry babies 10 1 05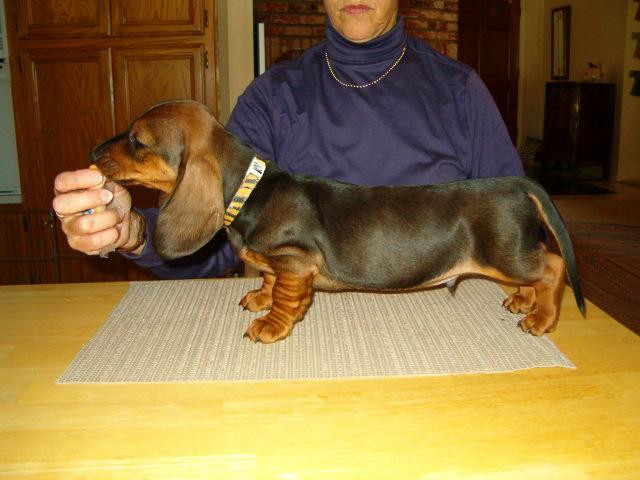 Avery 10 20 05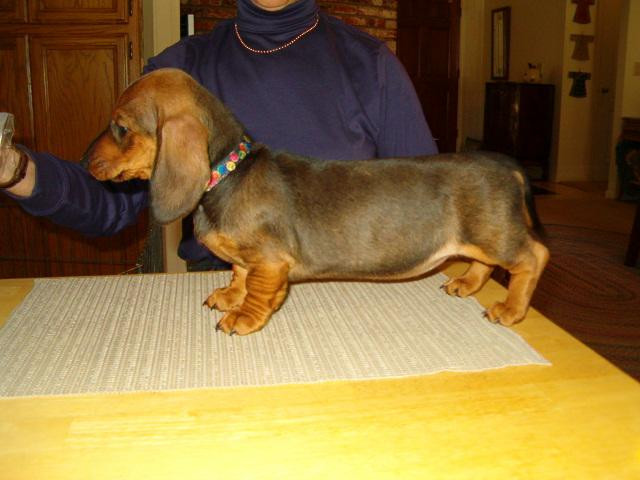 Apple 10 20 05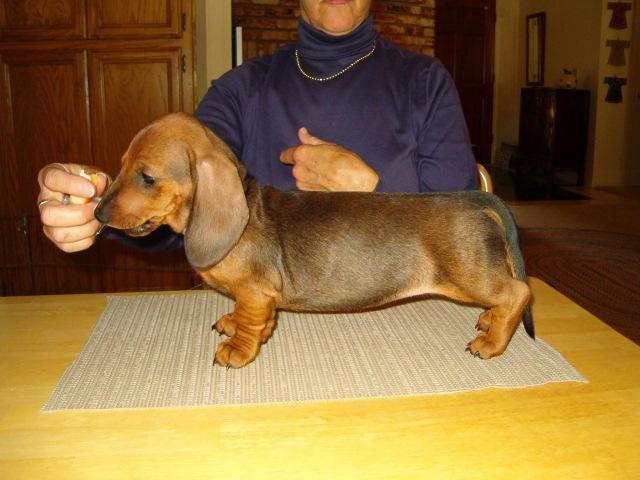 Secret 10 20 05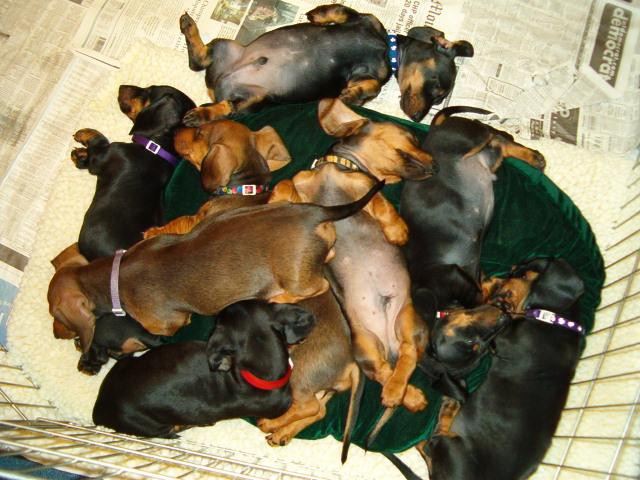 Big Pile of Babies 10 21 05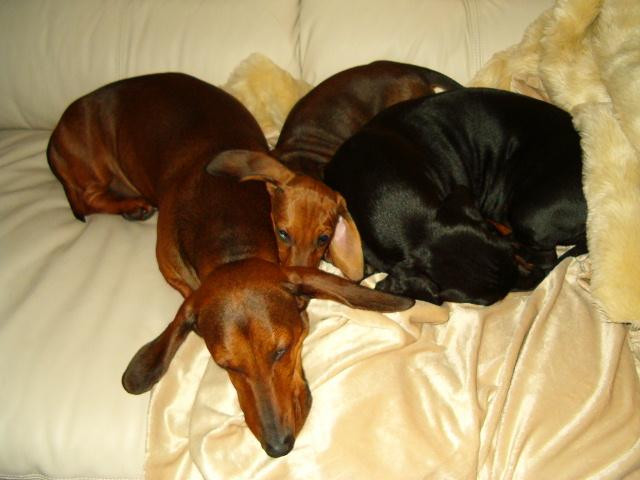 Dad, Apple and Mom 11 10 05