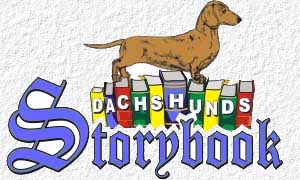 Champion Storybook Giant Peach
"Georgia Peach"
D.O.B.: 11/30/07
Dam: Champion Georgia Dachs Storybook Lauren
Sire: BISS Champion Storybook Avery Arable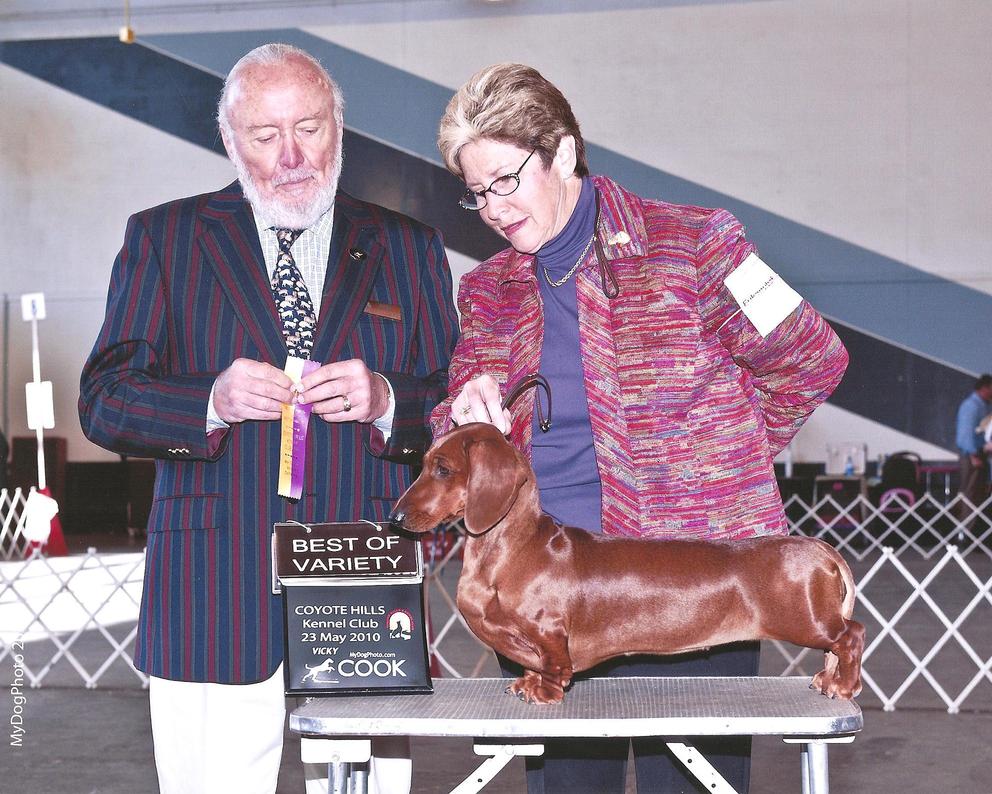 On 5/23 Georgia wins Best of Variety under Dr. James Edwards at Coyote Hills Kennel Club in Vallejo, California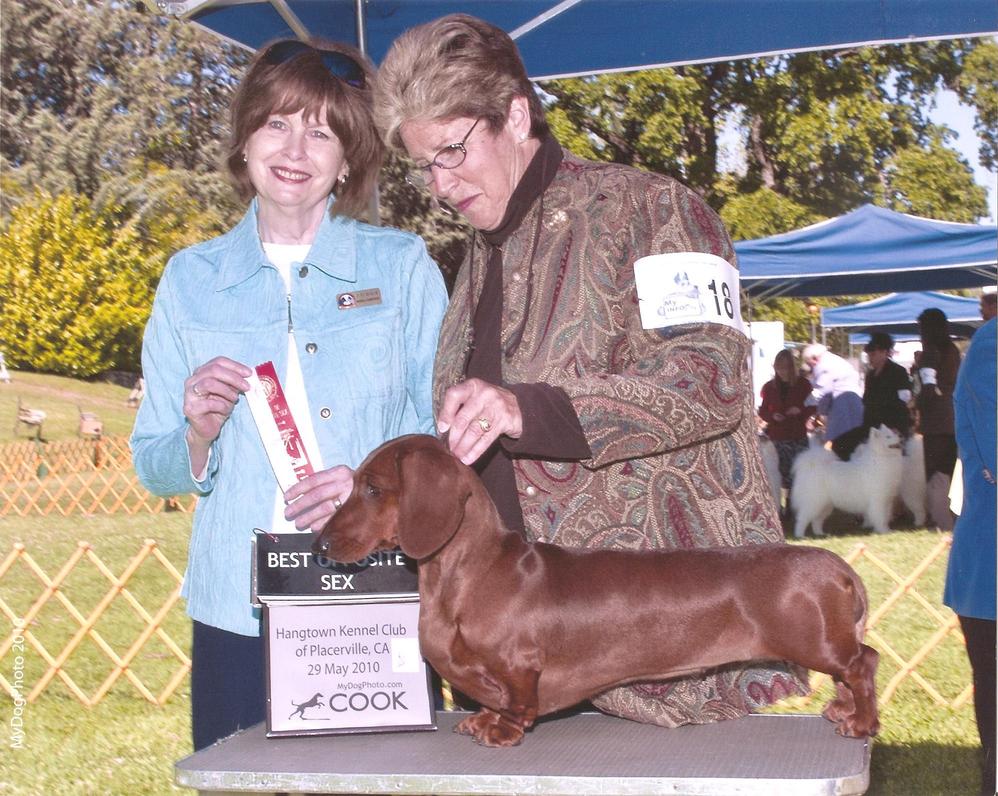 On 5/29, Georgia goes Best Opposite Sex under Judge Monica Canestrini at Hangtown Kennel Club in Placerville, California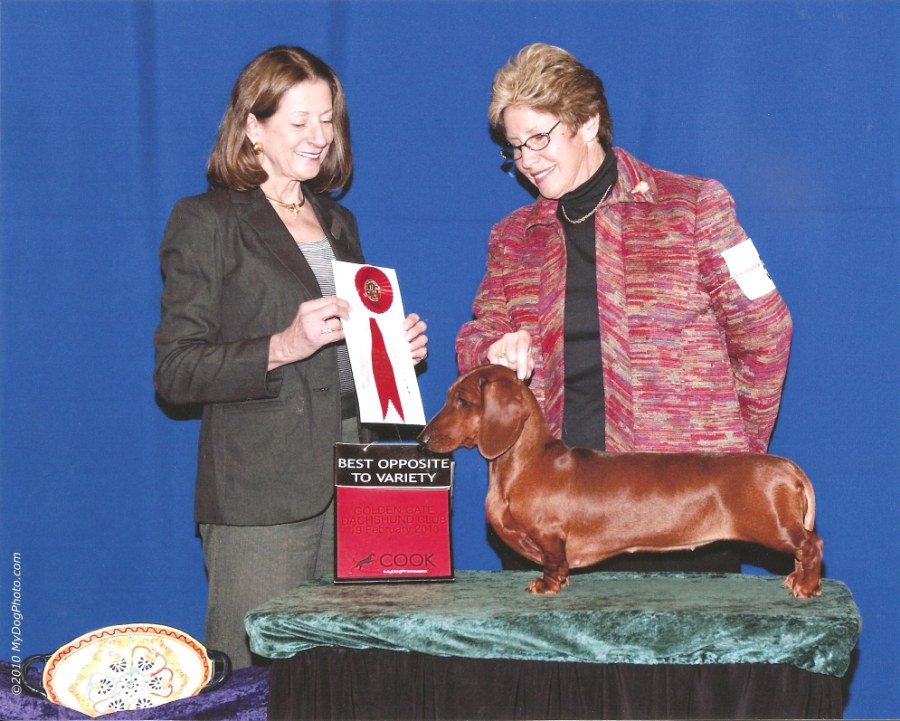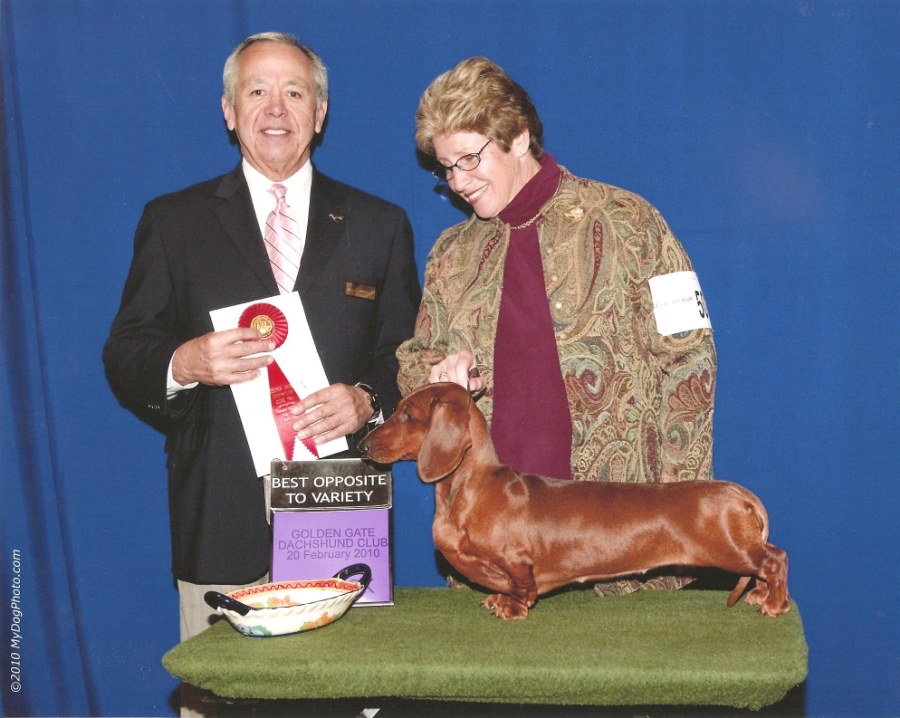 At the Golden Gate Dachshund Club Specialty Shows, on the weekend of February 19 and 20, Georgia Peach went Best Opposite to Variety both days under respected judges Diane McCormack and Lou Guerrero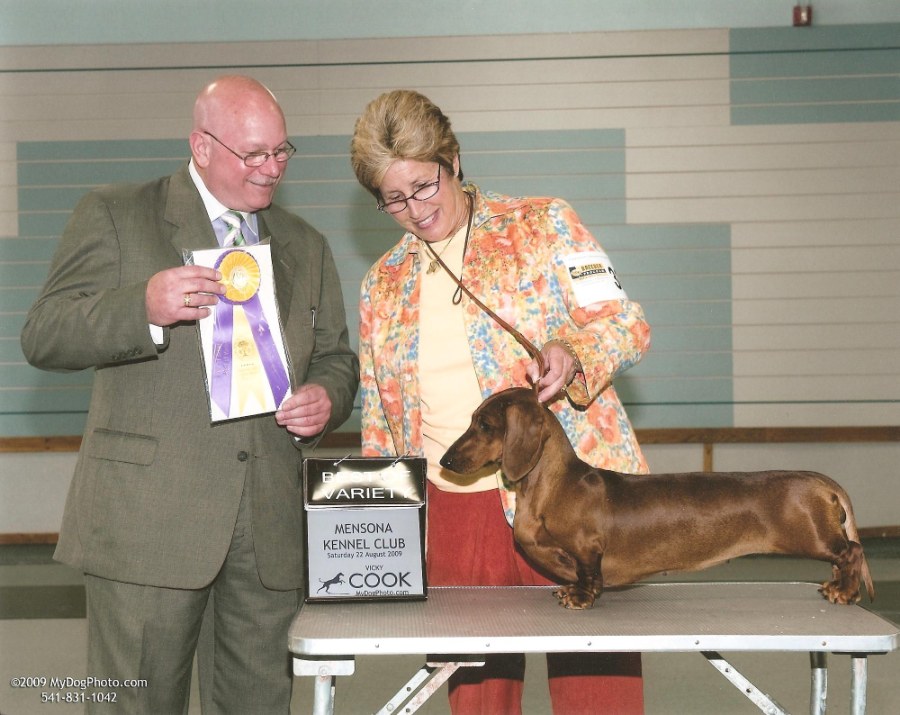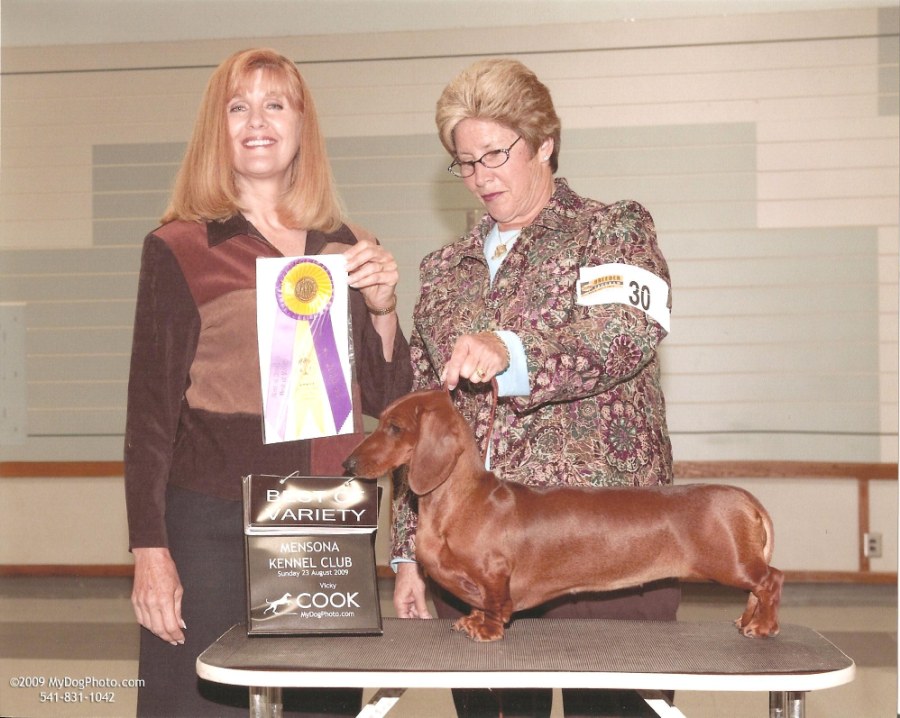 On the weekend of August 22nd and 23rd, 2009, Georgia Peach went Best of Variety both days under Judges Gary Dorges and Susan St. John Brown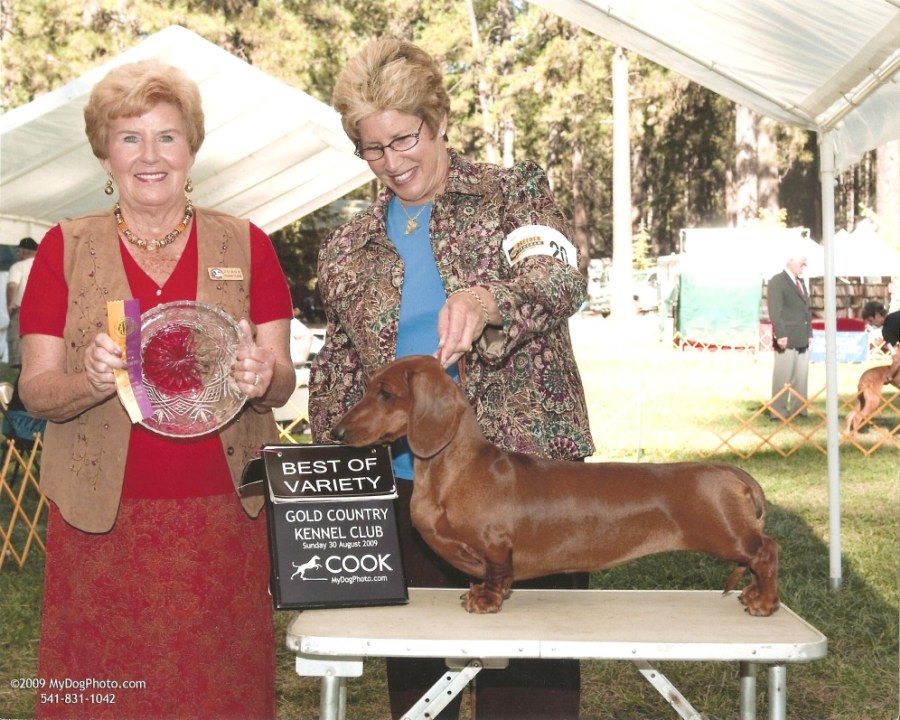 Another Best of Variety for Georgia Peach at Gold Country Kennel Club on August 20th, 2009, judged by Toddi Clark.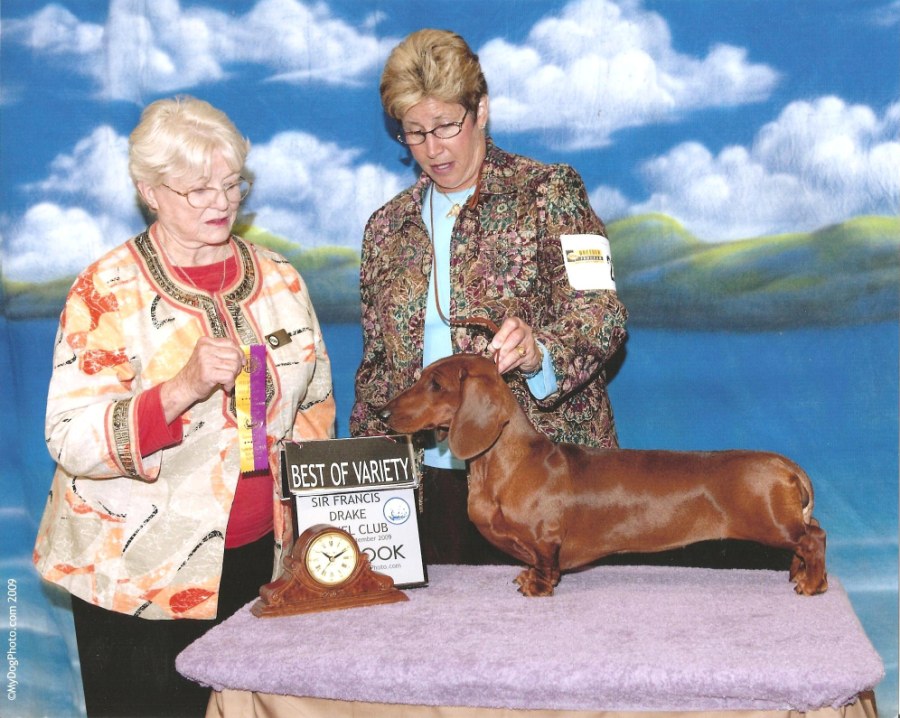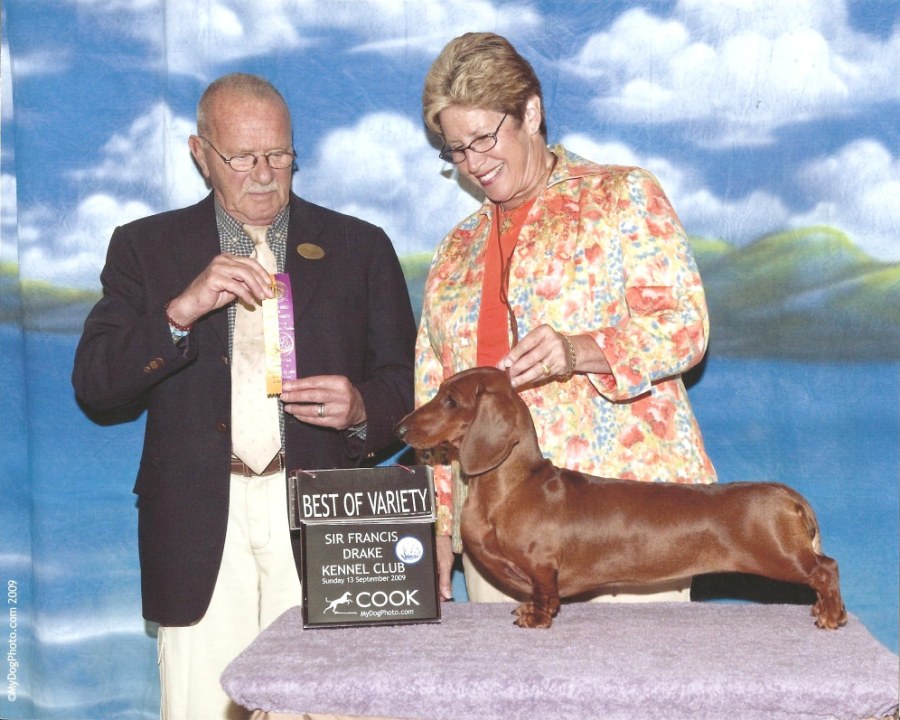 On September 11th, 12th, and 13th at Sir Francis Drake Georgia went Best of Variety both days under Judges Joan Urban and Frank Sabella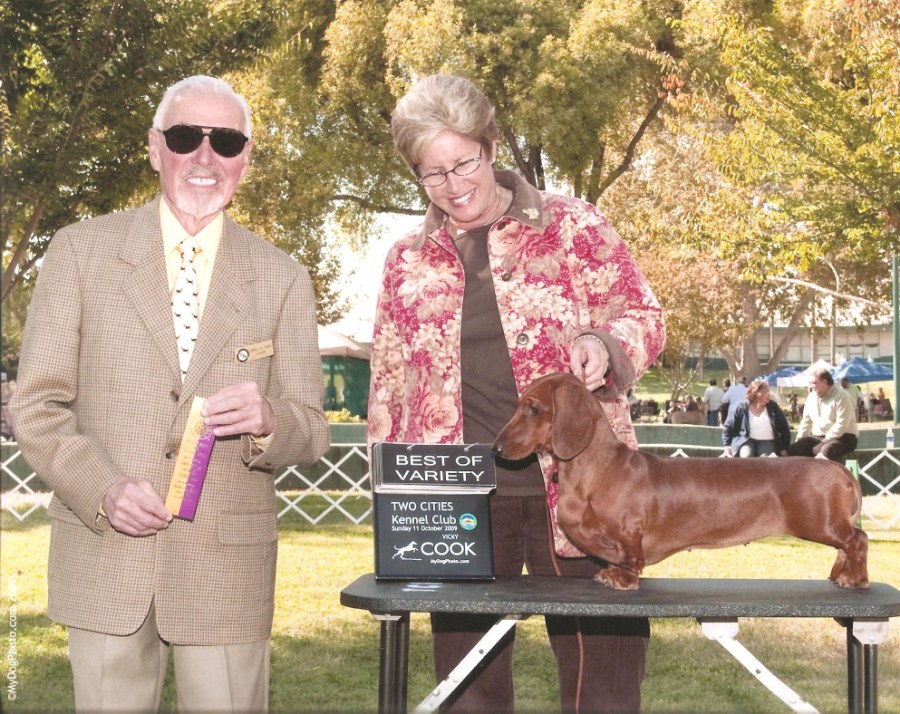 On October 11th, 2009, Georgia went Best of Variety under Judge Lowell Davis.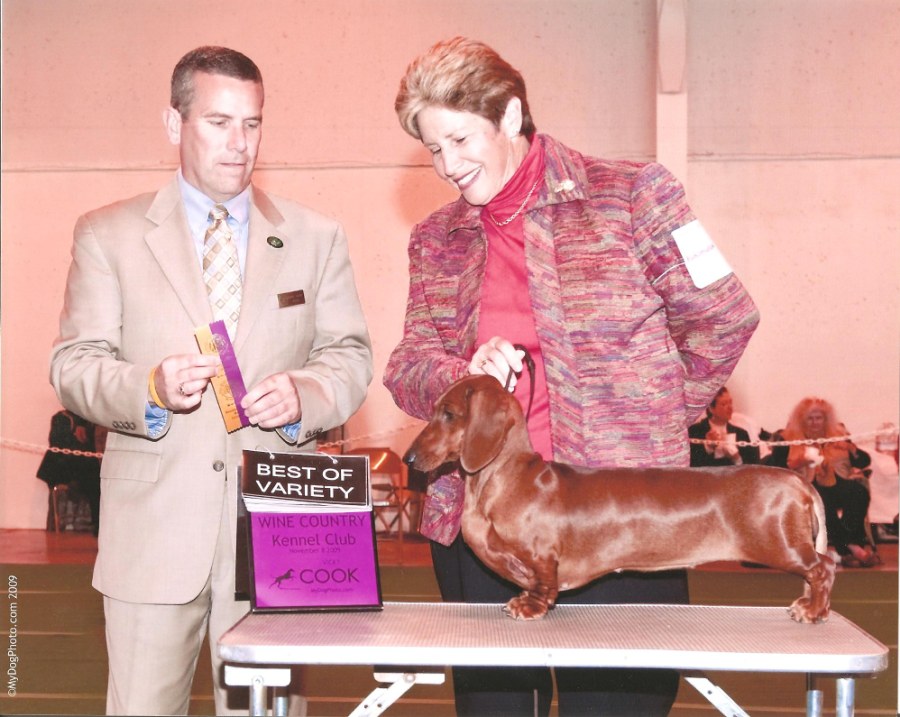 Georgia went Best of Variety at the Wine Country Kennel Club under judge Dana Cline on November 9th, 2009.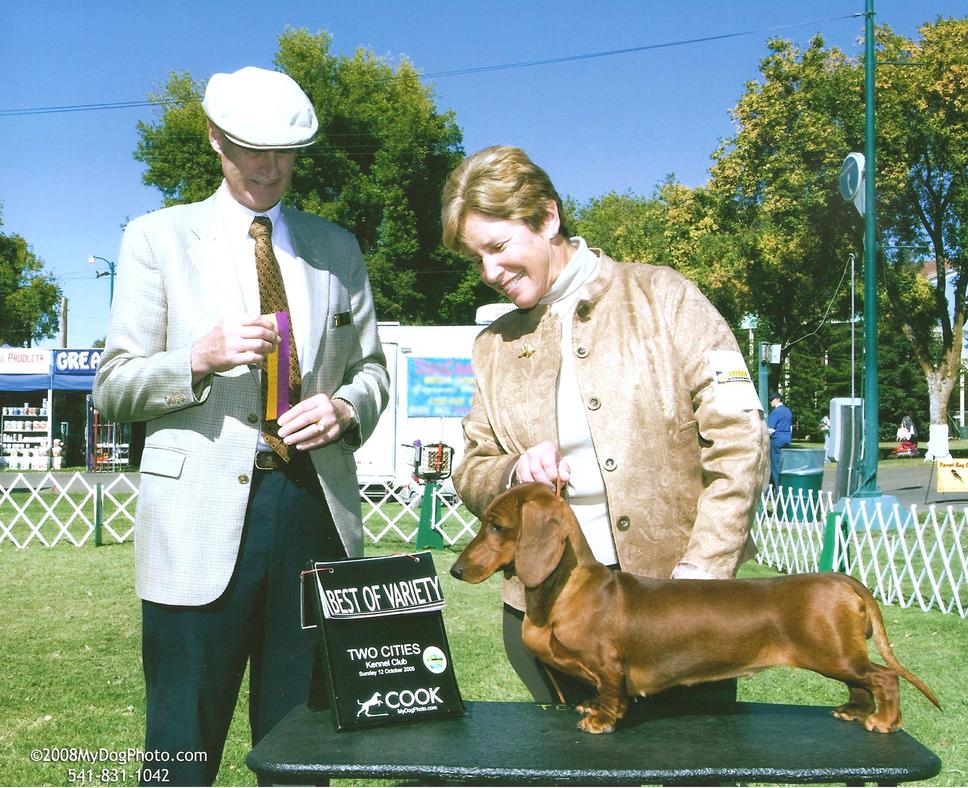 10/12/ 08 Georgia Peach goes BOV under Judge John Cole in Yoba City, California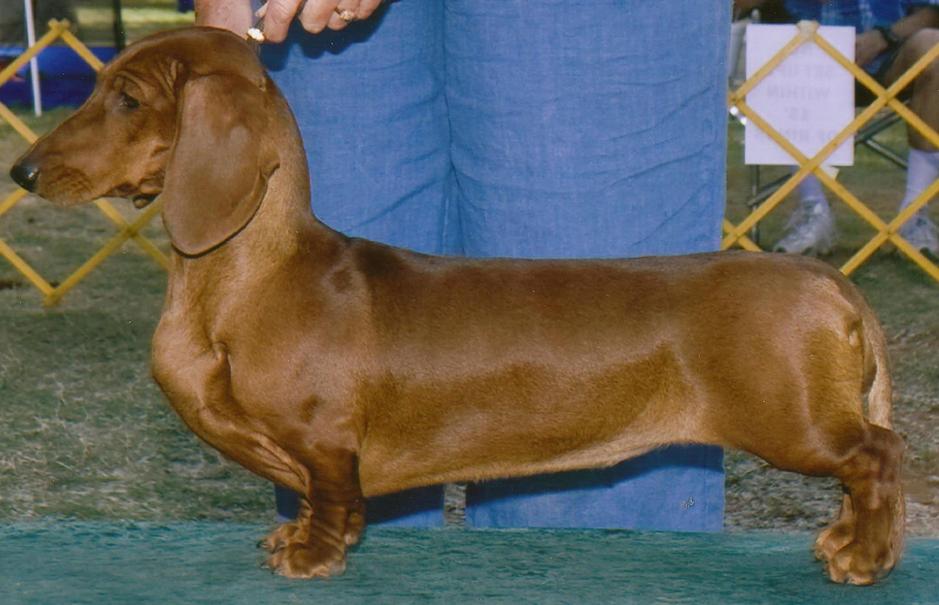 Champion Storybook Georgia Peach-- September 2008.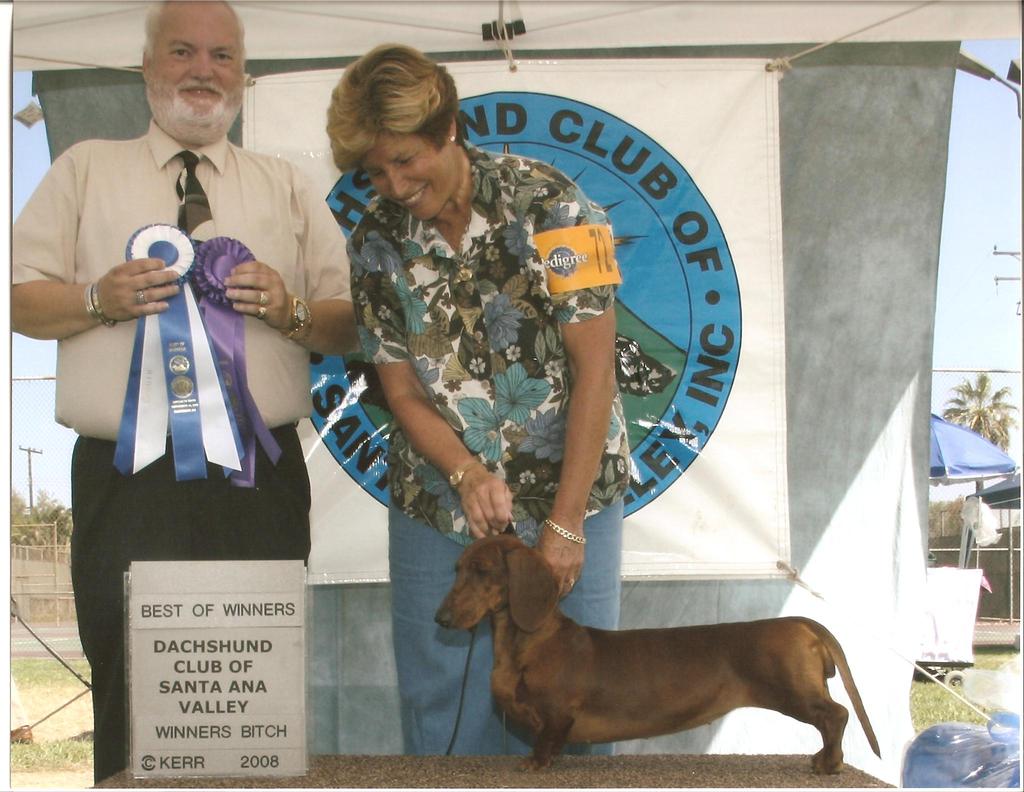 Georgia Peach completed her Championship at the age of 9 months under breeder judge Steve Wolden with a 5 point major. I am very proud to have bred this lovely, correct bitch.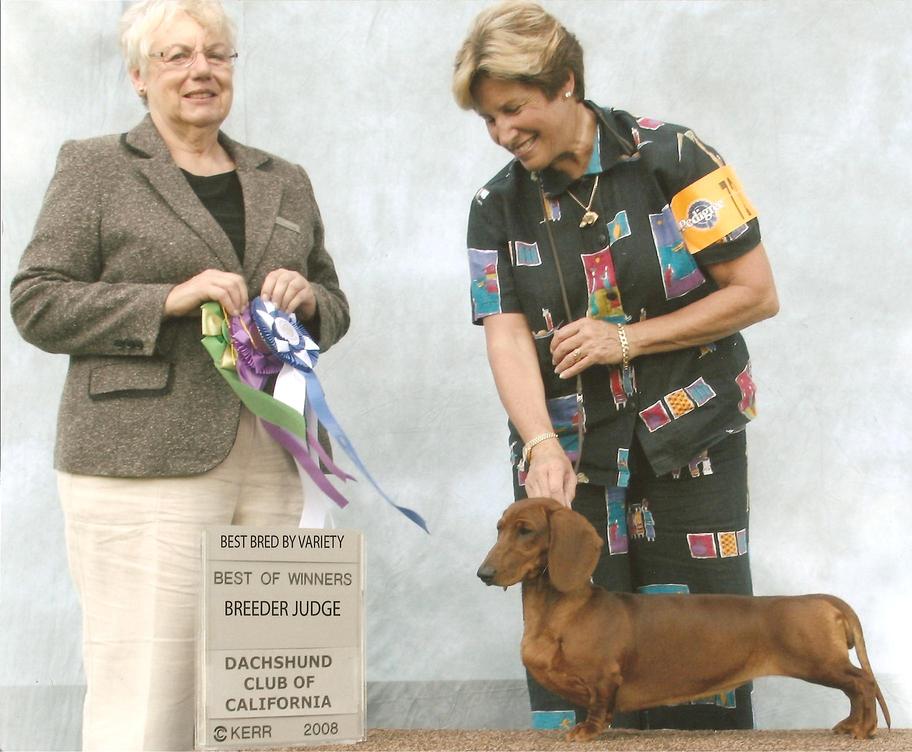 Georgia went Best of Winners for a 4 point major under judge Charlotte Levecque at 9 months!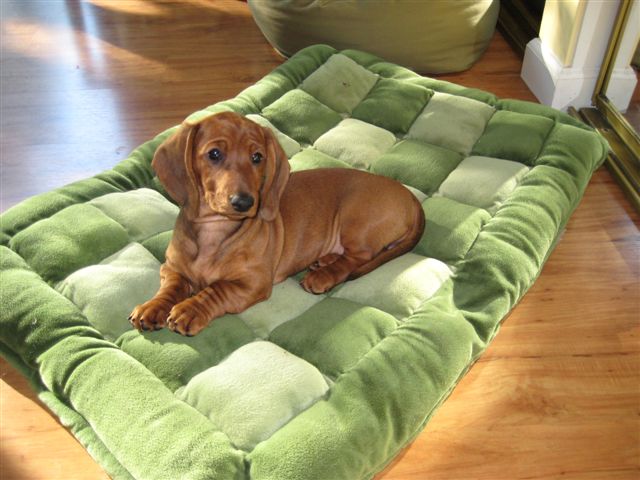 Relaxing on my bed.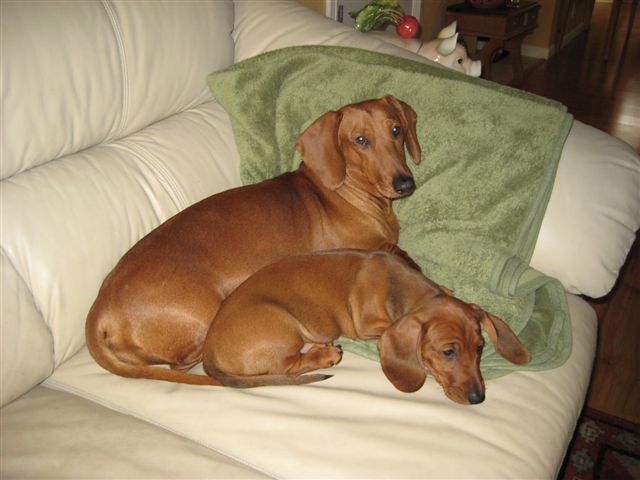 Curled up on the sofa with Mom.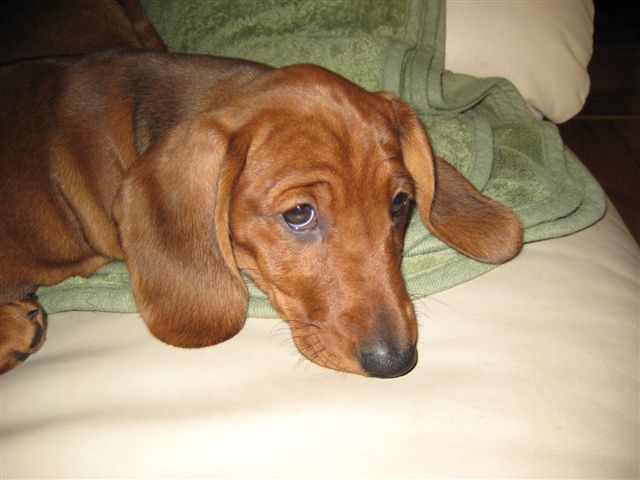 I'm really not as sad as I look.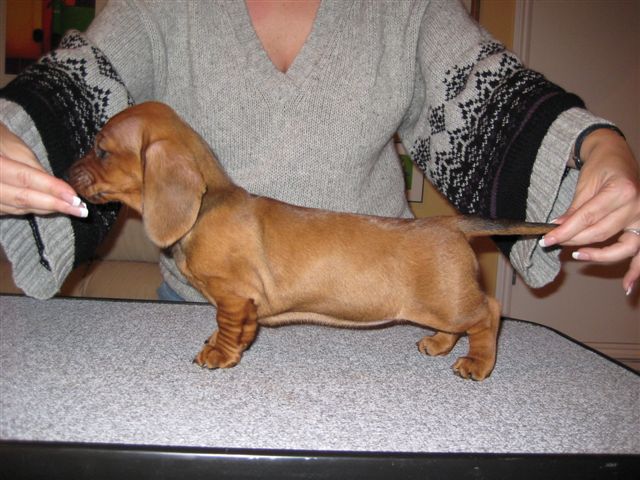 Stacking at six weeks.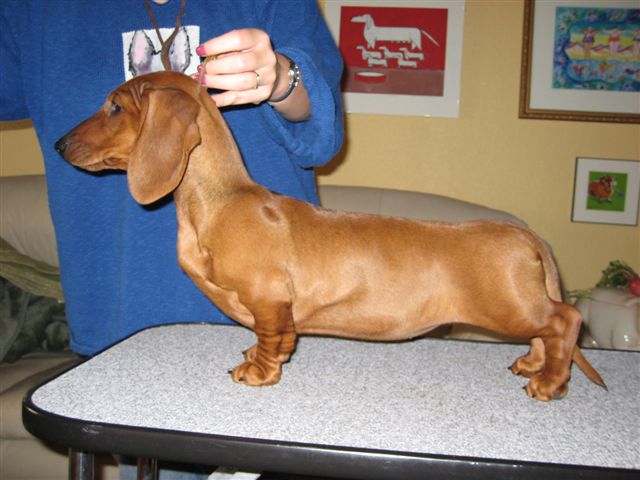 Stacking at 14 weeks.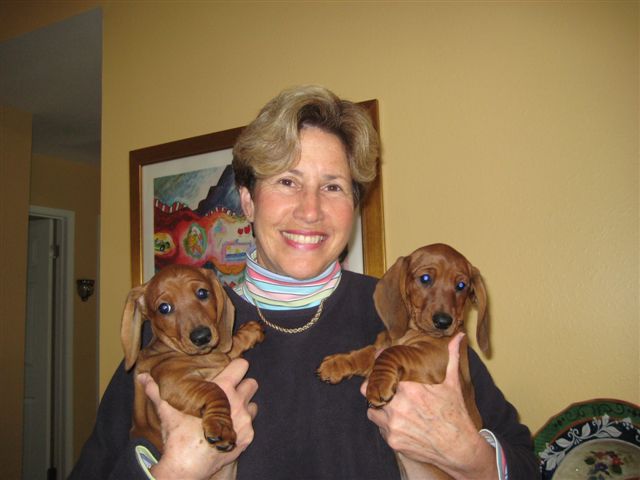 Sheila with two girls.