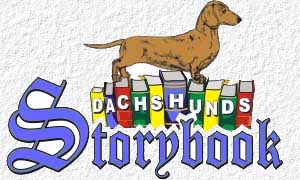 Storybook Runaway Bunny
"Emmet"
EMMETT wins his first Major at the Richmond Dog fanciers Dog Show in August of 2012.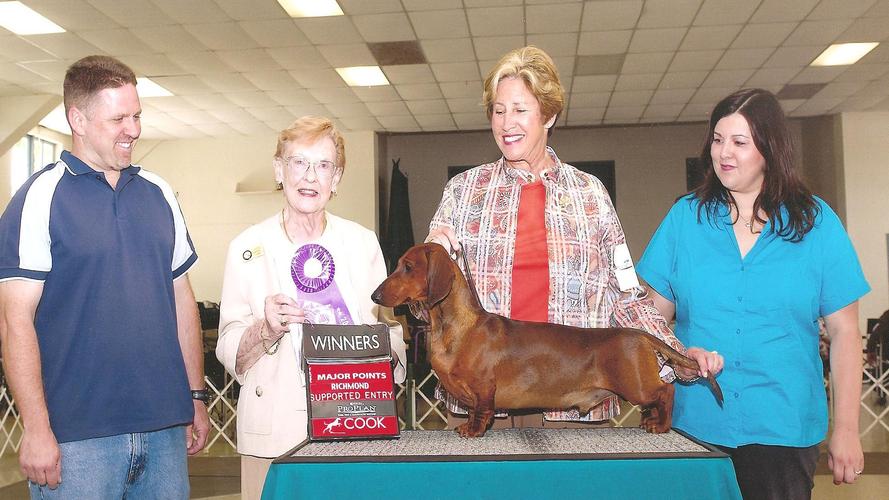 EMMETT receives his 1st MAJOR under Judge Patricia Ulloa at the Santa Maria Kennel Club dog show in Ventura, California, in July of 2012.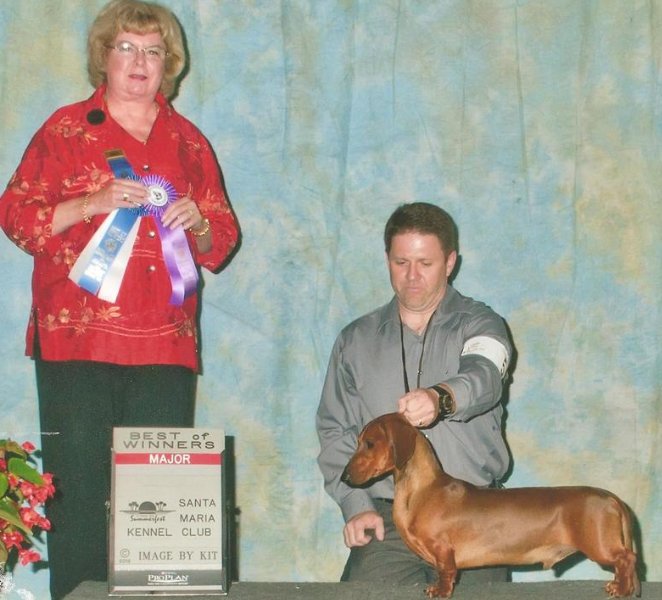 Here is Emmett garnering a PUPPY GROUP THREE, under Judge Terri Hundt, in Carmel California at the Del Monte Kennel Club in July, 2012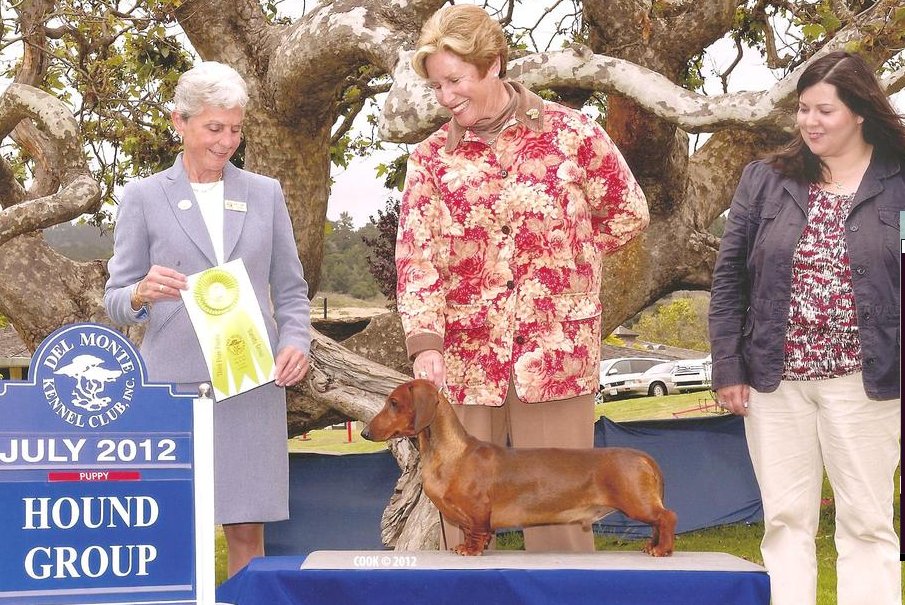 EMMET takes Best of Winners under Judge Jeannette McGinness in Vallejo in May of 2012.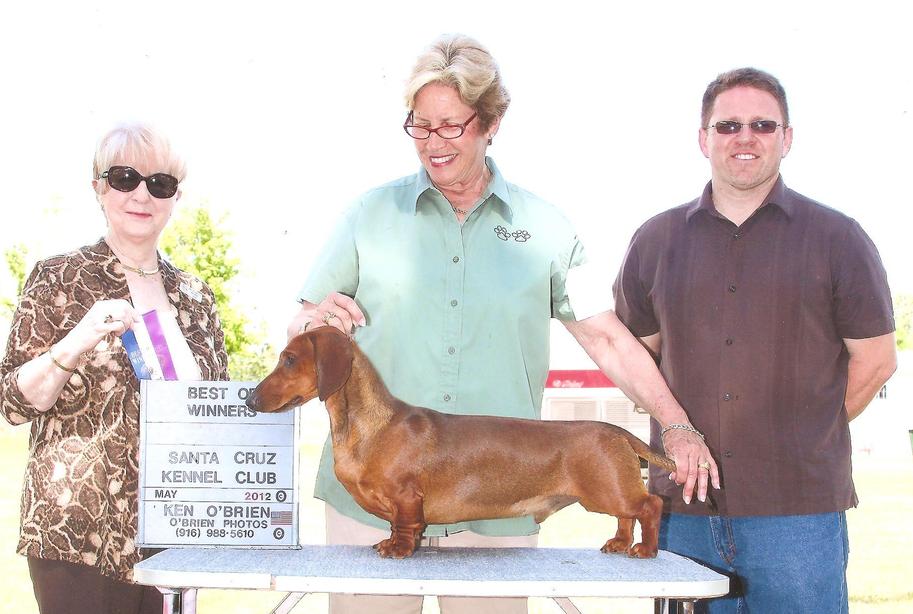 Emmett and his niece Jolene go Winners Dog and Winners Bitch at Camellia Capital Kennel Club dog show under Judge Sharon Kinney, in May of 2012.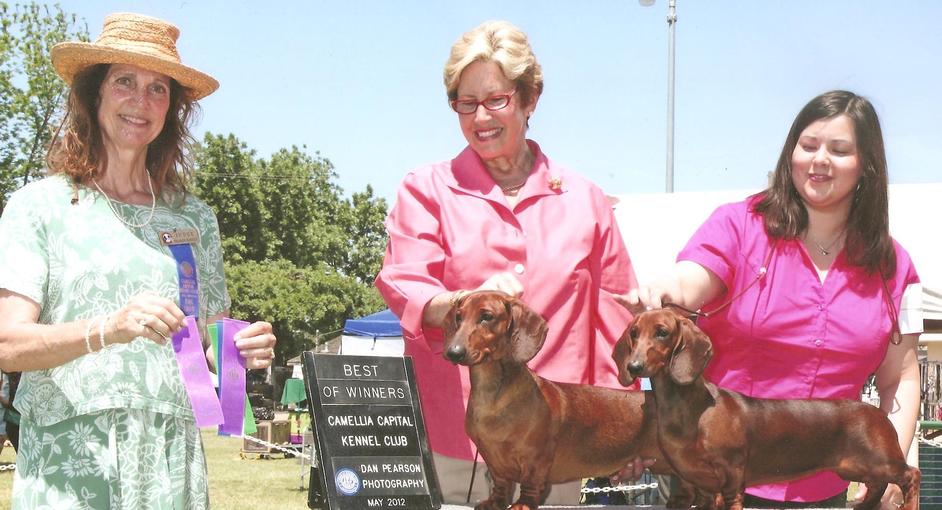 Storybook Runaway Bunny "Emmet" takes his first point at the Oakland Kennel Club Dog Show on March 25th, 2012, under Judge Patricia Muthard. He is owned by my friends Jennifer and Jason Anderson, and shown here by Jennifer.